#CBM1: I can't spend my billions on family so I want to help others before I go – Suspected ritualist
A suspected ritualist has revealed that he made a pact with the underworld to acquire wealth but he is not allowed to spend it on family.
The billionaire offered to share his wealth with the public while revealing that he has limited time on earth to spend his money.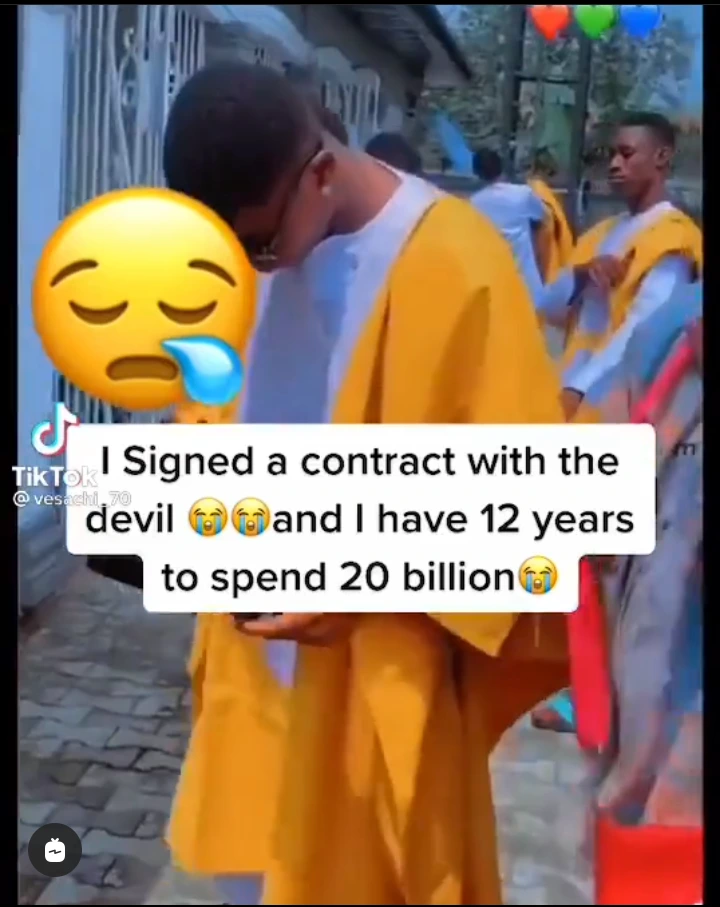 According to the man who is known on TikTok as @Vesachi_70, the agreement was that he would have only 12 years to spend 21 billion.
He further revealed that the conditions given to him include, not investing the money or using it for food. The man urged people to share in their account details for him to bless them with a reasonable amount.